Our story began over 30 years ago, in the 1990s, when the local economy inspired people, a widespread buzz drove young creatives and entrepreneurs; the streets were dotted with sites where new buildings were springing up, which clashed against the backdrop of the Prosecco vines that decorated our hills.
Our work has embraced that enthusiasm, it has been with them on their path and has become part of the stories of those craftsmen, business people, entrepreneurs, professionals who have trusted in our professionalism, our ambition to join them as they reap the rewards of their successes.
And today we go on being passionate, humble, curious and brave.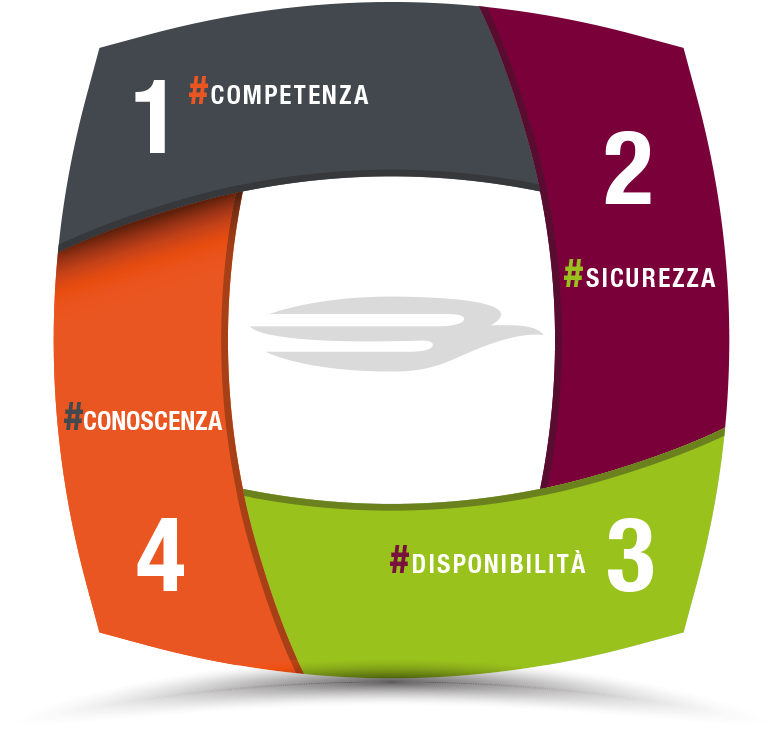 #Expertise
"Now each man judges well the things he knows, and of these he is a good judge."
(Aristotle)
#Confidence
"Don't ask 'How will I climb the mountain?'
Just climb the mountain!"
(F. W. Nietzsche)
#Kindness
"Always be kind, for everyone you meet is fighting a battle you know nothing about."
(Plato)
#Knowledge
"The mind is not a vessel to be filled but a fire to be kindled."
(Plutarch)
We have endured the economic crisis of the last few years along with many companies; we have also had to keep a closer eye on costs, we have seen several companies close down, we have seen clients cry, as the reality of their situation sinks in. But we have been there for them, and we are still here for them and with them, with courage and trust – ours and theirs – those same people who managed to regain a market share, to innovate, to believe in the need for a companion to represent a safe port in a storm.
We have never left anyone alone, we have always provided consultancy even when someone could no longer be a client. We are human and so are they.